The Common Permit to Work (CPTW) system is used at Todd Energy sites to provide a work management structure which assists to protect people, assets and the environment through Control, Communication, Co-operation and Co-ordination, when work is carried out. It is a formally documented process used to manage work that is identified as significantly hazardous, by making sure all safety measures are in place before work starts.
Todd Energy is a contributor to the Taranaki Common Permit to Work Committee whose vision is:
"To support the goal of Taranaki industry to have zero harm to people, the environment, property and reputation through consistent and accurate application of a robust permit to work system."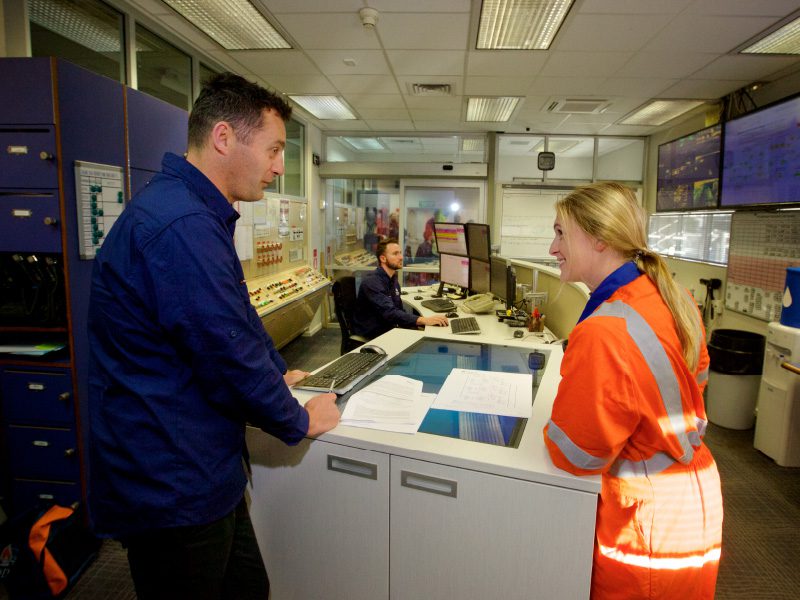 Todd Energy has designed an application called PermitMe to streamline the entire process of creating, reviewing, submitting, and authorising permits within Todd Energy-operated facilities in alignment with the Common Permit to Work (PTW) process.
PermitMe enhances transparency and facilitates feedback loops in the Permit to Work process, resulting in significant efficiency improvements.
If you are a contractor to Todd Energy and require access to generate permits for tasks associated with Todd Energy facilities, kindly reach out to us at ToddEnergyPTW@toddenergy.co.nz, and we will provide you with a direct link to access PermitMe.
Todd Energy Common Permit to Work Checklists
Common permit to work objective
To provide a robust and common work management system which assists to protect people, assets and the environment through proper control, communication, co-operation and co-ordination, when work is carried out in a specified area​
To assist user companies to fulfil their legal obligations under the Health and Safety at Work Act 2015, The Resource Management Act and associated regulations.
Common permit to work purpose
The CPTW system has been developed for the purpose of improving the quality of permit to work safety management and as such there are no restrictions on its use
To be a common system across industry (requested by Taranaki industries in 1998)​
To define minimum training requirements for Permit to Work users.
Common permit to work foundations
A complete manual to ensure understanding of the system and how to use it

To ensure anyone working under the CPTW system has sufficient knowledge, experience and skill to implement the requirements of this system

Work planning is recognised as an important activity affecting the CPTW system. Work planning is deciding the timing, sequence, personnel, and equipment required to safely carry out activity in the workplace

To ensure that the nature, content, and location of the task are defined

To ensure that hazards are identified and controls (eliminate, isolate or minimise) are correctly specified to prevent harm to personnel, assets, and the environment

The provision of a focal point on a site/installation to ensure that tasks that might clash with each other are not authorised to be carried out at the same time

Provides prior review of all documentation / planning and allows work to proceed when scheduled if the conditions and controls are met

Confirmation/Approval that the workplace is safe, and that work may proceed

Allows for up to 10 reissues of the permit for ongoing work tasks thereby creating efficiencies in work flow and work control

An appointed person in charge of each worksite (PICWS), responsible for ensuring that the requirements specified on the Permit To Work are complied with

Stipulates requirements so that personnel associated with a job understand and comply with the Permit. A worksite toolbox meeting is used to facilitate this understanding

To ensure the worksite is left clean, clear, and safe when the work is completed or suspended, and permits safe and effective operations

An audit system to assist in ensuring that the requirements of the Permit To Work system are met
Private training establishments